Best Christmas Songs on Spotify: Top 15 Music for Your Holiday Party
There are too many Christmas songs on Spotify for us to choosing from, and here we've narrowed the bursting back catalogue of Christmas classics down to a shortlist. The amazing holiday list has various tunes that include Mariah Carey, Brenda Lee, Michael Bublé, Bing Crosby, Ariana Grande, Pentatonix, Justin Bieber and more.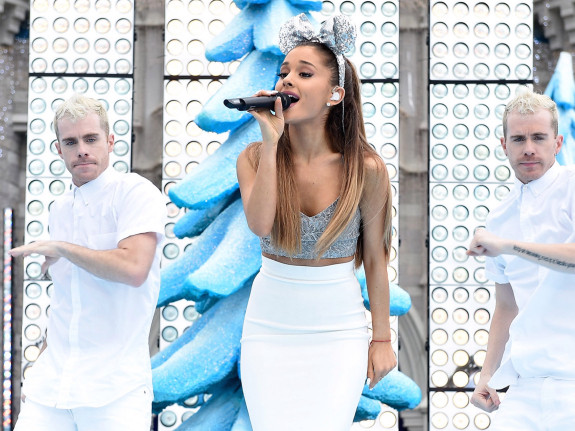 #1 All I Want for Christmas Is You - Mariah Carey
The song begins with a sparkling bit of percussion that resembles an antique music box or a whimsical snow globe. The New York Times wrote "nothing beats "All I Want for Christmas Is You," from her 1994 album "Merry Christmas," one of the great modern holiday albums". Kyle Anderson from MTV described the track as "a majestic anthem full of chimes, sleigh bells, doo-wop flourishes, sweeping strings and one of the most dynamic and clean vocal performances of Carey's career".
#2 Rockin' Around the Christmas Tree - Brenda Lee
First released in 1958, it didn't dent the charts that year or the next year when it was released, but in 1960 after Brenda Lee scored a few hits, this song caught on and became a Christmas classic.
#3 It's Beginning to Look a Lot Like Christmas - Michael Bublé
What is Christmas without some Michael Bublé? His beautifully deep voice practically ozzes with Christmas cheer and from the second the first note of this song starts playing, even if you are in terrible mood, it will always cheer you up...and that's what Christmas is all about, right?
#4 White Christmas - Bing Crosby
Bing Crosby recorded the song for distribution in 1942. Although estimated sales of over 100 million copies worldwide, Bing Crosby's "White Christmas" is the highest selling single of all time in the United States.
#5 Santa Tell Me - Ariana Grande
Ariana talks to Santa about a new boy in her life and if she should trust him after last year's heart break. This fun song was accompanied by a fun music video short with Ariana and her friends.
#6 It's the Most Wonderful Time of the Year - Andy Williams
For years, the song was used in a humorous fashion in the Staples office supply retail chain's annual back to school advertising campaign. In the commercials, the parents joyously shop for school supplies to the song in anticipation of the upcoming school year while their children sullenly follow.
#7 Do You Hear What I Hear - Mary J. Blige
"Do You Hear What I Hear?" is a Christmas song written in October 1962, with lyrics by Noël Regney and music by Gloria Shayne Baker. The pair were married at the time, and wrote it as a plea for peace during the Cuban Missile Crisis. It has sold tens of millions of copies and has been covered by hundreds of different artists.
#8 Jingle Bell Rock - Robby Helms
"Jingle Bell Rock" by Bobby Helms has accumulated millions of views on YouTube and countless more plays in malls worldwide. It's easy to see why. Sampling jingle bells, referencing Rudolf the Red Nose Reindeer and other parts of Christmas culture and settings it all against a rock waltz, this song is as warm as a fireplace in December.
#9 Mary, Did You Know? - Pentatonix
This version of the song is perfect and it has made us like the song more than I ever did initially. They include some subtle percussion (courtesy of Avi and Kevin) to help build the song up, and it really pays off. Mitch sounds awesome on this track. All of their voices never fail to impress us.
#10 Mistletoe - Justin Bieber
Bieber sings about holiday cheer and spending time with a girl in the cold winter time. This song make us want to grab a cup of hot chocolate and cuddle with that nonexistent.
#11 Merry Christmas Everyone - Shakin' Stevens
Recorded in 1984 but postponed to avoid clashing with Band Aid's Do They Know It's Christmas, Merry Christmas Everyone was deservedly the Christmas number one for 1985 when it was eventually released. This is a perfect portion of Christmas pop – cheerful, lighthearted and festive.
#12 Driving Home for Christmas - Chris Rea
This song is a pleasant little meander through a driver's Christmas journey home – there's nothing taxing about it but it's just nice and easy and you can listen to his voice soothe away all your troubles… highly recommended.
#13 Do They Know It's Christmas? - Band Aid
In 1984 Bob Geldof produced the charity recording of "Do They Know It's Christmas?" to raise funds for The Band Aid Trust for Ethiopian famine relief. This song became an international smash hit, inspiring other countries to come to Africa's help as well — with America releasing "We Are The World" and Canada releasing "Tears Are Not Enough".
#14 Santa Claus Is Coming to Town - The Jackson 5
What's more exciting during the holidays than the thought of Santa delivering presents all cross the globe? No matter how old we get, the thrill will never get old. This song is the ultimate holiday jingle and never fails to get us the Christmas spirit. It's a timeless classic and it's upbeat tempo and cheery words can get any child or aldult ready to welcome Santa to the town.
#15 I'll Be Home for Christmas (1988) - Bing Crosby
Recorded in 1943 by Bing Crosby, " I'll Be Home for Christmas" scored a top ten hit with the song. Originally written to honor soldiers overseas who longed to be home at Christmastime, "I'll Be Home for Christmas" has since gone on to become a Christmas standard.
Tips of Enjoying Christmas Songs for Spotify Premium & Free Users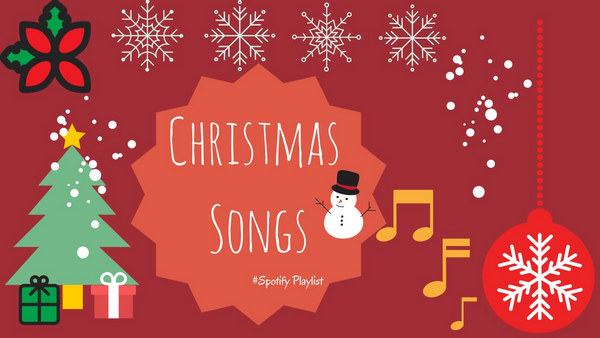 If you are using Spotify music streaming service and wanna download some favorite Christmas tracks via Spotfiy, then you'd better to take a look at an wonderful Spotify music Converter called Sidify Music Converter for Spotify. Sidify Music Converter helps you to remove the DRM protection from Spotify music streams and convert them to DRM-free MP3, AAC, FLAC or WAV format, so that you can put the downloaded Christmas songs on any media player for playing with great quality and no any restrictions, instead of being restricted to the specific devices with your Spotify account only.
Note: The trial version of Sidify music converter for Spotify enables us to convert 3-minute for each audio file, you can unlock the time limitation by purchasing the full version.