What You Like and Dislike about Apple Music (Pros and Cons)
As we've already discussed The Pros and Cons of Spotify before, now let's talk about Apple Music.
Apple Music, a start for Apple Inc's adventures in streaming, was launched on June 30 2015, in over 100 countries worldwide. Apart from the basic funcion that users select music to stream to their device on-demand, or they can listen to existing, curated playlists, the service also includes the Internet radio station Beats 1, the blog platform Connect, that allows artists to share their posts, photos, videos, and tracks with subscribers. What's more, Apple Music provides music recommendations based on a user's taste, and the iOS application is integrated with Siri voice commands. Every new subscriber gets a 3-month free trial.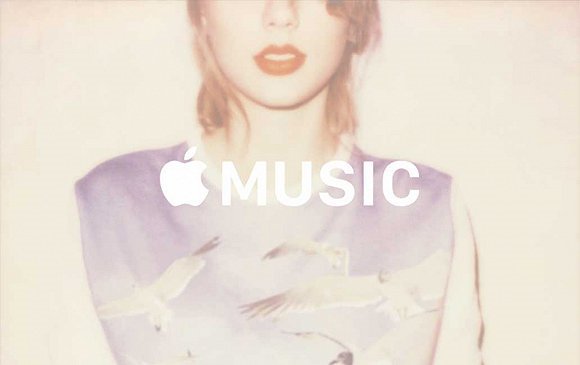 Subscribe Apple Music or Not? Some Tips that You Need to Know
Apple just announced at their Worldwide Developer Conference (WWDC) this month that Apple Music had passed 15 million paid subscribers worldwide. No matter if you are a subscriber or still wondering to be one of them, we'd like to share this list of our opinions of the advantages and disadvantages of Apple Music to help you understand it better.
What Do I Like Apple Music?
1. Great Music Curation
Almost all subscribers are highly praised this fantastic and unique music curation. It's no doubt Apple Music's best feature. These playlists that show up in "For You" are based on the choices you made when you initially signed up for Apple Music. If you're tired of repeating the same songs, you can explore here and might find some new songs that suit your taste.
2. Siri Helps in Launching Songs
As a iconic character of Apple device, Siri also plays a great role on Apple Music. Siri's music-playing and finding abilities will improve massively with the Apple Music software update: You'll be able to ask it to do simple things like "Play the top songs from 1980" or "After this song, play Thru the Eyes of Ruby." What's more, while listening to a song, you can say "Play more songs like this" or "Add this song to my library" .
3. Enjoy Beats 1 Easier
Beats 1 is a big deal for Apple Music, broadcasting live to the world for 12 hours a day, then repeating that run of shows for the following 12 hours, with a mixture of professional DJs and guest artists with their own shows. Except that you can tune in and enjoy radio Beats 1 easier, it also helps those who don't know what to search for and listen to discover artists they can then stream at their leisure.
4. 3-Month Free Trial
Not like other Music Sreaming Services, Apple Music provides a 3-month free trial for every new subscriber. Some elements, including Beats 1, are available for free to non-members who sign in with an Apple ID.
What Do I Dislike Apple Music?
1. Not Intuitive Interface
The overwhelmingly messy design makes it bizarrely unlike Apple. Many of the screens are very cluttered, with too much going all at once. Some of the interactive elements in the Apple Music app are so teeny tiny - even on an iPad you have to be super precise a lot of the time to ensure you select the option you want to select. It's evaluated as Apple's "most complex products". Too many features to services have caused many operation problems for large number of users who are not familiar with streaming concepts.
2. Connect is Not That Useful
The blog platform Connect, where allows artists to share their posts, photos, videos, and tracks with subscribers, isn't offering anything you can't get from Twitter and Facebook. Feels a little bit redundant. Many notable artists are posting barely once a week, with many of those updates either reposted photos from Instagram and Twitter.
3. Limitation for Devices
When Apple Music launched, iOS 8.4 was released adding support for the new streaming music service. That means you need an iOS 8-compatible iPhone, iPad, or iPod touch to get in on the action. If you are a Android user and you've somehow never used Apple's products, you'll need to create an Apple ID to use Apple Music. You can sign up for one within the app, through iTunes on a computer or on iCloud.com. The app is also only available for devices running Android 4.3 and up, and doesn't appear to work on tablets right now.

Tip: To freely download the Apple Music songs to your computer or play on any music player, we highly recommend Sidify Apple Music Converter, which converts tracks from Apple Music to MP3/AAC/FLAC/WAV/AIFF format without any loss in quality at fast speed, keeping ID3 tags. To use the full feature of Sidify, purchase the pro version now.